Welcome to Optimal Furs: a world of luxury, comfort and beauty
Located in Montreal, Quebec, Optimal Fur is a manufacturer of fine and fashionable fur accessories for both women and men. Our hats, headbands and scarves are made with care by expert craftsmen, using only the finest, highest grade furs, while our gloves are made from "Nappa Italian leather". Established since 1988, Optimal Furs has established its name by making trendy fur accessories while maintaining fur's status as a Canadian cultural and historical element.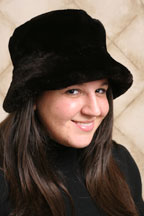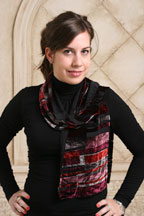 Fashionable fur accessories for everyone
Optimal Furs proposes a variety of models for women, men, or unisex: hats, headbands, collars, ear muffs, gloves, scarves and wraps. For our gloves, we choose "Napa Italian leather", while our scarves are made of fine silk. Throughout our line of products, you will find Optimal Furs commitment to quality: expert craftmanship, highgrade furs and materials, and classical, while trendy, looks. Visit our Product Portfolio for a glance at our collection.